The health of your trees and shrubs can really make or break your property's overall appearance. That's why you'll want to make sure you know how to keep your trees and shrubs in tip-top condition throughout the year in Ohio. There are a few methods to keeping them bright and healthy that you should follow. You will want to fertilize them twice a year to help them fight off stressors, as well as keep an eye out for insect infestations and diseases that can devastate your plants. The good news is you don't have to do this alone! Hiring professionals to care for your trees and shrubs will make it easy and stress-free to make sure they are in great shape year-round.
---
Fertilize your trees and shrubs twice a year.
In order to make sure your trees and shrubs get all the nutrients they need, you should fertilize them twice a year. The best times to fertilize your trees and shrubs are the spring and the fall. Fertilizing them in the spring will give them the nutrients they need to bounce back from the stress they experienced during the colder months and fuel them during the growing season. It's also a good idea to fertilize in the fall to prepare your trees and shrubs for the upcoming winter. Fertilization better prepares them to face the cold and endure the season.
There are three essential nutrients in fertilizers: nitrogen, phosphorus, and potassium. These nutrients are vital for growth, health, and strength.
---
Keep an eye out for insect infestations.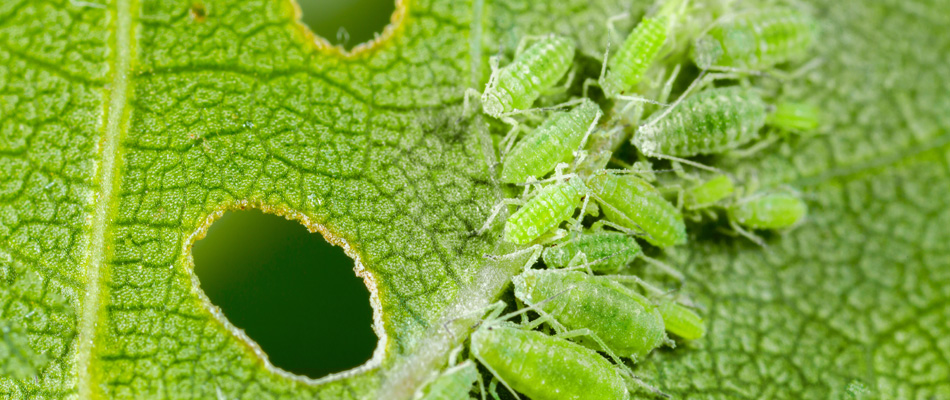 Insect infestations can cause significant damage to your trees and shrubs if left untreated, so you will want to keep an eye out for any signs of insects that could cause trouble. It's best to know the common signs of an insect infestation to make sure you can get rid of the problem before it becomes something bigger. You will want to look out for dying leaves and flowers, discoloration, unhealthy branches, and mold on the leaves. Some common tree and shrub insects in Ohio are Japanese beetles, bagworms, aphids, and scales.
If you notice any signs of infestation, you will want to call a professional tree and shrub care company. They will be able to best identify any infestations and take care of the problem with highly effective treatments to keep your trees and shrubs in great shape.
---
Keep an eye out for tree and shrub diseases.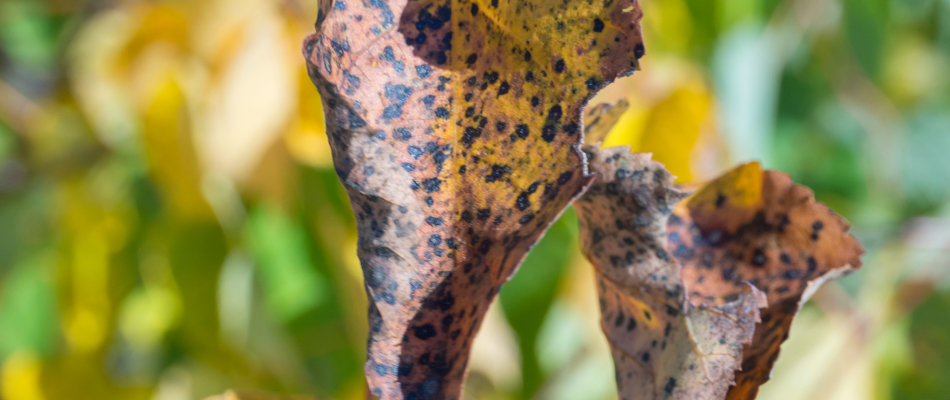 Not only can insects cause problems, but tree and shrub diseases could also harm your plants if they go untreated. Similar to insect infestations, you will want to know the symptoms of tree and shrub diseases so you can stop them from getting worse. Some common signs are peeling bark, spotted leaves, moldy patches, and discoloration.
If you think your trees or shrubs are showing any of those symptoms, it would be best to call a professional who will check for and treat any diseases that may cause harm to your plants. In Ohio, professionals will typically find diseases like apple scab, powdery mildew, thousand cankers disease, cedar apple rust, and needle cast on trees and shrubs.
---
Call us today to keep your trees and shrubs in tip-top shape!
At Free Spray Lawn Care, we will help keep your plants in tip-top shape with our tree and shrub care services. We provide fertilization, insect control, and tree and shrub disease treatments to make sure your plants are in perfect shape throughout the year. We will fertilize your trees and shrubs in the spring and fall and check for any insect infestations or diseases that may impact the health of your plants. Even if we don't find any infestations, we will apply a preventative treatment to make sure insects stay away!
We service residential and commercial properties in Mansfield, Wooster, Strongsville, and the surrounding areas in Ohio. Call us at 419-529-5296 today to schedule your tree and shrub treatments!