We offer lawn care and pest control services to properties in Berea, OH
We'll keep your lawn lush and your property pest-free so you can enjoy your outdoor space better.
Known as the Grindstone Capital of the World, Berea, OH is a city located west of Middleburg Heights in Cuyahoga County. The sandstone quarried in Berea that was used to make grindstones is also the same material used on some of the world's beautiful structures, such as the Parliament Building in Ottawa, Canada, and the Garfield Memorial in Cleveland. If you're looking for a way to enjoy this city's beauty, you can visit the Berea Falls Scenic Overlook, which features a gorgeous cascade of post-glacial water from the Rocky River.
At Free Spray Lawn Care, we are glad to provide our professional lawn care and pest control services for properties in Berea, OH. Our lawn care pros work to keep your grass lush and strong with lawn care services such as fertilization, weed control, aeration, overseeding, and more. We also want you to enjoy your outdoor living space better by keeping it pest-free with our reliable pest control treatments.
---
Our lawn care services encourage strong roots and vibrant grass.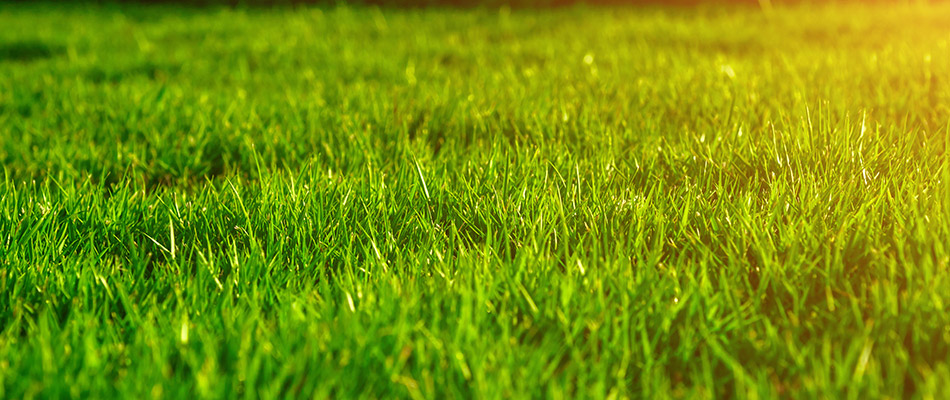 Our fertilization applications ensure your turf is nourished, while our weed control treatments eliminate pesky weeds that can crowd out your grass and ruin your curb appeal. It's also crucial to regularly aerate your lawn because compacted soil can inhibit nutrients from reaching the roots of your grass. Overseeding after aeration encourages new grass growth that will be able to develop strong roots because it will fall into the holes that were created through aeration.
While it is often overlooked, lime applications are an integral part of our lawn care services at Free Spray Lawn Care. That's because these treatments restore a balanced pH level to your soil to help your grass absorb more nutrients. We offer the following lawn care services to property owners in Berea, OH.
---
Our pest control services target fleas, ticks, chiggers, and more!
Pests can be relentless when looking for hosts to latch onto or properties to use as their refuge. We will ensure pests such as spiders, ants, earwigs, cockroaches, and more stay outside your property with our perimeter pest control service.
Dealing with pests like fleas, ticks, and chiggers can not only be annoying because they can bite you and your pets, but they can also potentially be carrying diseases. We'll eliminate these pests from your property in Berea, OH so you can enjoy your time outdoors without being pestered by any of these pests.
We are also experts at eliminating lawn insects to ensure your grass remains at its best. Whether there are chinch bugs, cockroaches, or pillbugs on your turf, trust that our team will keep them away effectively.
We hold a commercial applicators license from the Ohio Department of Agriculture!
---
Call our professionals today to schedule our lawn care and pest control services.
Our team at Free Spray Lawn Care provides expert lawn care and pest control services to properties in Berea, OH. We are glad to help you strengthen your turf and help it flourish while ensuring your property remains safe from persistent and harmful pests. Call our professionals today at 419-529-5296 to schedule our lawn care and pest control services.