We provide lawn care and pest control services to property owners in Marion, OH.
Our services include lawn fertilization, weed control, aeration, grub control, lime applications, perimeter pest control, and more.
The city of Marion is the county seat of Marion County in Ohio and has a population of over 36,000 people. This city is famous for being the home of President Warren Harding. If you'd like to learn a thing or two about his life, you can visit the Warren G. Harding House. The city is also home to the Marion Tallgrass Trail, a 13-mile trail that is perfect for people who love to hike, walk, or bike.
At Free Spray Lawn Care, we are thrilled to provide our top-tier lawn care and pest control services to property owners in Marion, OH. Lawn fertilization, weed control, aeration, grub control, and lime applications are just some of the reliable lawn care services we offer. We can also protect your property from pests with our perimeter pest control, flea and tick control, and other pest control services!
---
Our Comprehensive Lawn Care Services Nurture Your Lawn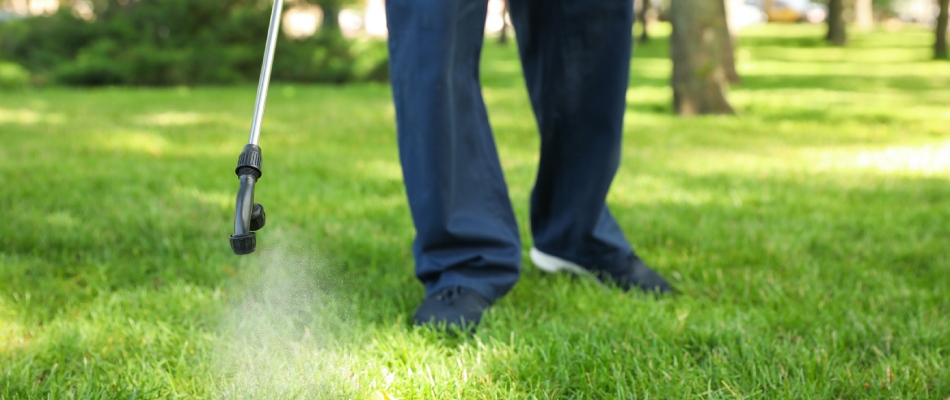 Improving the health and appearance of your lawn takes time and effort. Luckily, we offer comprehensive lawn care services to ensure your grass is always at its best.
Lawn Fertilization: We use a slow-release, liquid fertilizer to supply your lawn with a constant supply of nutrients throughout the year.
Weed Control: We use pre- and post-emergent weed control treatments to eliminate nutrient-thieving weeds like ground ivy, crabgrass, and wild violet.
Lawn Disease Control: Equipped with our preventative fungicide treatments, we help prevent lawn diseases from impacting your lawn's health.
Aeration: Our aeration service will loosen the compacted soil on your lawn to give your grass better access to vital nutrients.
Overseeding: Keep your lawn dense and fill in any bare or patchy areas of your turf with our overseeding service.
Grub Control: Our preventative grub control treatments can save your turf from grub infestations. We can also eliminate existing grubs on your lawn with our curative treatments.
Lime Applications: We will apply granular limestone to your soil to neutralize its acidity, allowing your grass to absorb more nutrients.
Tree & Shrub Care: Our crew will visit your property 6 times a year to fertilize your trees and shrubs and monitor them for diseases and insects.
Schedule our lawn care program so you can get the best out of our lawn fertilization and weed control services in one program.
---
We can protect your property from fleas, ticks, chiggers, mosquitoes, and other pests.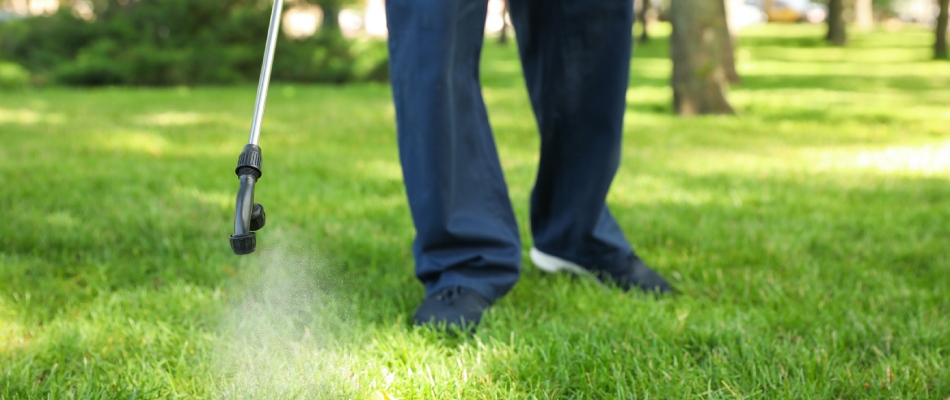 To ensure your property stays pest-free throughout the year, we offer the following pest control treatments:
Perimeter Pest Control: This service involves spraying our treatments on the outside perimeter of your property to block pests from coming in. We'll also seal off any possible entry points on your property with our pest control caulking material.
Flea & Tick Control: Our crew will treat your property for fleas and ticks 6 times a year between April and October when these pests are most active.
Chigger Control: We'll help you avoid a chigger infestation by applying highly effective pesticides 6 times a year.
Mosquito Control: Get long-lasting protection against mosquitoes during the mosquito season with our 6-step mosquito control service!
Lawn Insect Control: Our team will keep your lawn in tip-top health by targeting common lawn insects in Marion such as chinch bugs, ants, spiders, and more.
---
Call our team today for an estimate on our lawn care and pest control services!
If you're looking for a team who can provide your lawn with everything it needs to flourish and protect your property from pests, you've come to the right place! Our crew at Free Spray Lawn Care offers professional lawn care and pest control services to property owners in Marion, OH. Call us today at 419-529-5296 for an estimate on any of our lawn care and pest control services!