We offer lawn care and pest control services to properties in Broadview Heights, OH.
We have been delivering outstanding results since 2000!
The city of Broadview Heights, OH in Cuyahoga County is a beautiful community with a population that is just under 20,000 people. This city offers exciting recreational options! Many people love bringing their little ones to the Broadview Heights Playground and Splash Park, where they can play in a fully enclosed playground with swings, slides, a rock wall, and a sandbox. Round out the day by getting a bite to eat at one of the many amazing restaurants in Broadview Heights!
At Free Spray Lawn Care, we are passionate about keeping the properties in and around Broadview Heights looking pristine with our top-quality lawn care and pest control services. Since 2000, we've provided excellent results to all our clients. From strengthening lawns to protecting properties from harmful pests, we can handle it.
---
Boost the health of your grass with our lawn care services.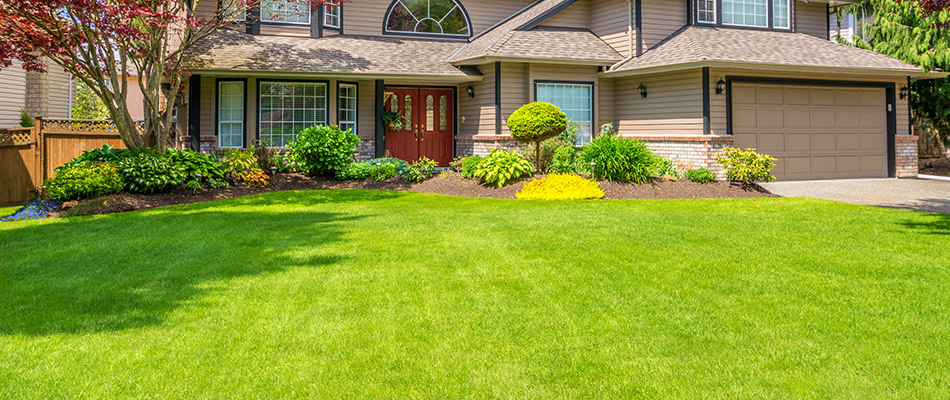 Our team offers a lawn care program that involves well-spaced lawn fertilization and weed control treatments from the early spring to winter, ensuring your grass is nourished and protected from weeds throughout the year. We use slow-release liquid lawn fertilizers that provide your grass with a consistent supply of nutrients that boost the health of your grass. We'll also keep weeds away from your lawn to prevent them from competing with your turf for nutrients and space with our pre- and post-emergent weed control treatments.
Turf diseases can take a heavy toll on the health of your grass. To prevent severe lawn damage, we offer various preventative fungicide treatments which we will rotate to prevent lawn diseases from becoming resistant to the treatment.
We offer a core aeration service to relieve soil compaction and give the roots of your lawn good access to nutrients and resources. You can schedule it in the fall when cool-season grasses in the Broadview Heights area are at their strongest, then follow it up with our overseeding service! Pairing these two services can give you a fuller and lusher lawn.
Lastly, we can restore a balanced pH level in your soil with our lime applications. This will improve your lawn's nutrient uptake!
Check out all the lawn care services we offer below:
---
Our Pest Control Services Target Grubs, Fleas, Ticks, Mosquitoes, & Other Pests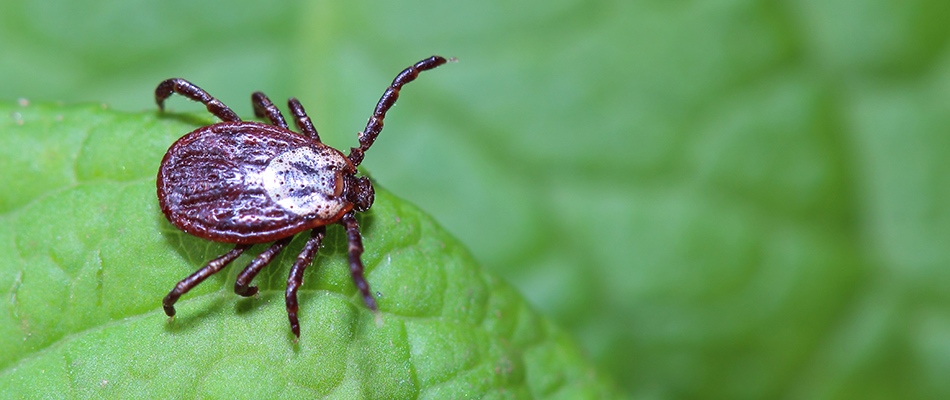 Our perimeter pest control service is designed to prevent pests from entering your property. We effectively keep creepy crawlers out by applying our treatments on the outside perimeter of your property as well as around the foundation of your home or business to create a protective barrier that blocks pests from getting inside. We'll also seal off gaps and cracks in your windows and doors where pests can enter!
You can also encounter chiggers, fleas, ticks, and mosquitoes on your property in Broadview Heights. We face these pests head-on! We will visit your property 6 times from April to October to apply our highly effective pesticide treatments to ensure you have an optimal level of protection against these harmful and invasive pests. Our crew also offers treatments against lawn insects like grubs that can cause extensive damage to your grass.
---
Call us today to sign up for our lawn care and pest control services.
Do you want a healthy lawn and pest-free property? Say no more. Our team at Free Spray Lawn Care offers professional lawn care and pest control services to properties in Broadview Heights, OH. All our experts are certified by the Ohio Department of Agriculture, so you can rest assured your lawn and property are in the hands of professionals. Give us a call today at 419-529-5296 to sign up for any of our services.