Professional Lawn Care Services in Mansfield, Wooster, Strongsville, OH & Nearby Areas
We provide fertilization, weed control, aeration, overseeding, lime applications, and more.
Keeping your lawn healthy and lush requires a lot of work. We understand that not everyone has the time on their hands to do everything. That's why we are here to help! Our team at Free Spray Lawn Care provides excellent lawn care services like fertilization, weed control, aeration, overseeding, lawn disease control, lawn insect control, lime applications, and tree and shrub care. You can also take advantage of our lawn care program to strengthen your turf and protect it from pesky weeds.
Our lawn care pros have been providing top-quality services since 2000, which is why you can count on us to know what your lawn needs to flourish. We provide our services to properties in Mansfield, Wooster, Strongsville, OH and nearby areas.
---
Lawn Care Program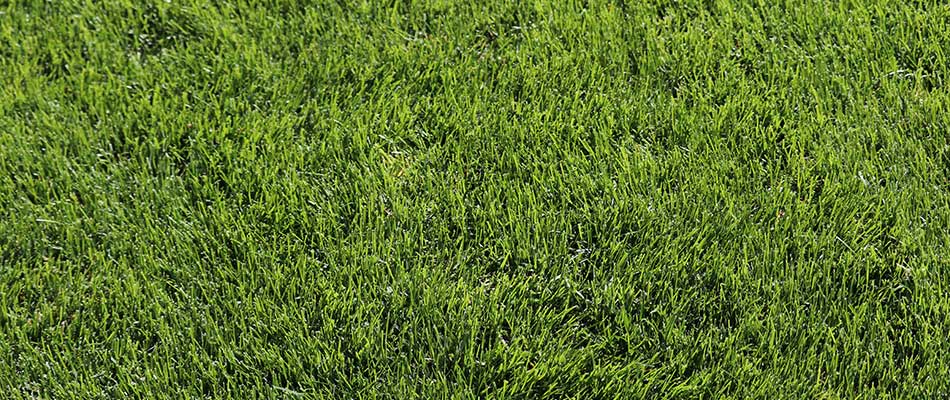 Our 7-step lawn care program includes fertilizer and weed control treatments that are spaced out properly. Our team starts giving your lawn fertilizer and weed control in early spring, and then we follow up with several applications from late spring to winter.
---
Fertilization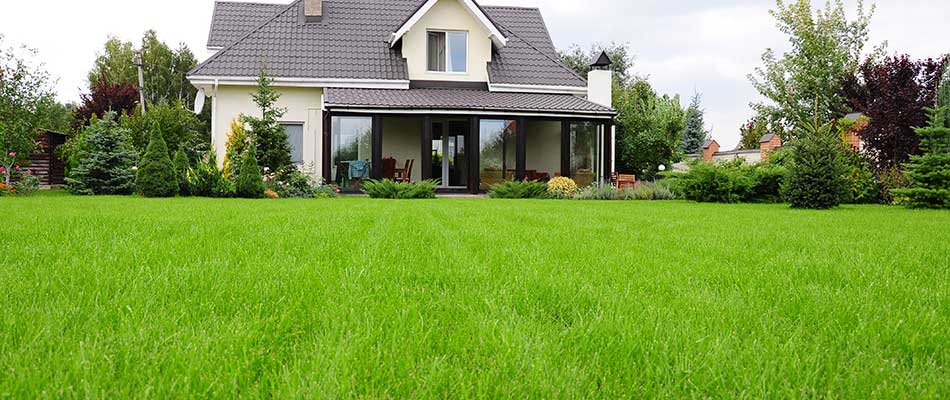 We offer fertilization treatments from early spring to winter to ensure your lawn has all of the nutrients that it needs to stay healthy throughout the year. Our team starts in early spring and ends with a winterizer treatment so you can welcome a thriving lawn after your grass emerges from winter dormancy.
---
Weed Control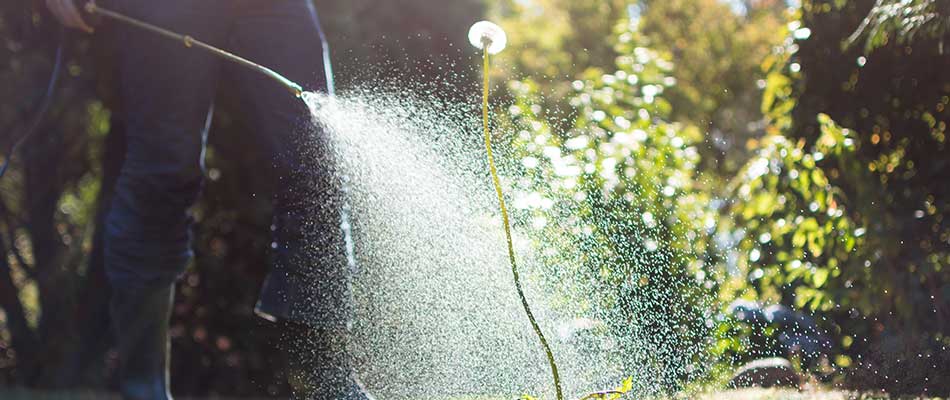 We offer pre-emergent weed control treatments to prevent weeds from sprouting as well as post-emergent treatments to eliminate any existing weeds on your property.
---
Tree & Shrub Care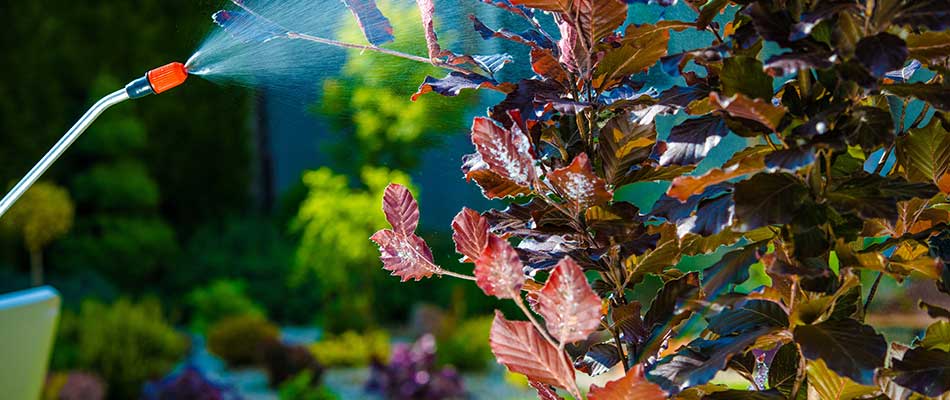 Our tree and shrub care services are designed to provide your plants with the care they need throughout the year. We will supply your plants with fertilizer to provide them with the nutrients that they need to grow nice and strong and we will also provide them with insect and disease control as needed.
View Tree & Shrub CareView Tree & Shrub FertilizationView Tree & Shrub Insect & Disease Control
Common insects that can infest your trees and shrubs include Japanese beetles, bagworms, aphids, and more.
---
Aeration & Overseeding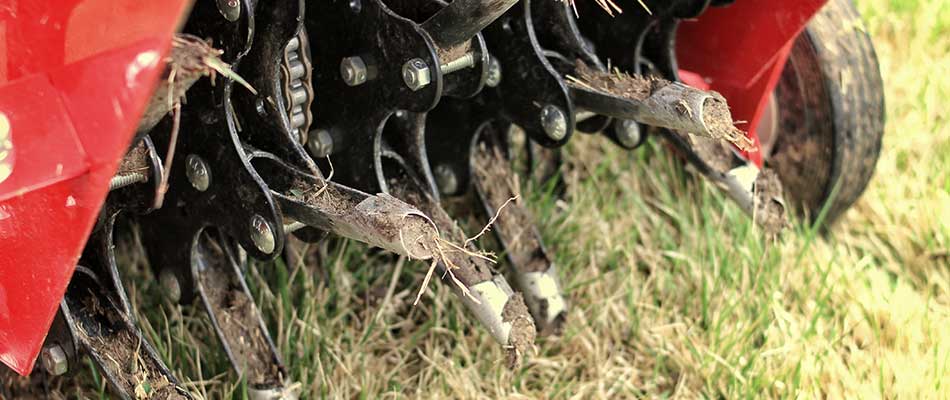 We offer our aeration and overseeding service to ensure your lawn has access to essential resources and to promote thicker grass growth.
---
Lawn Insect Control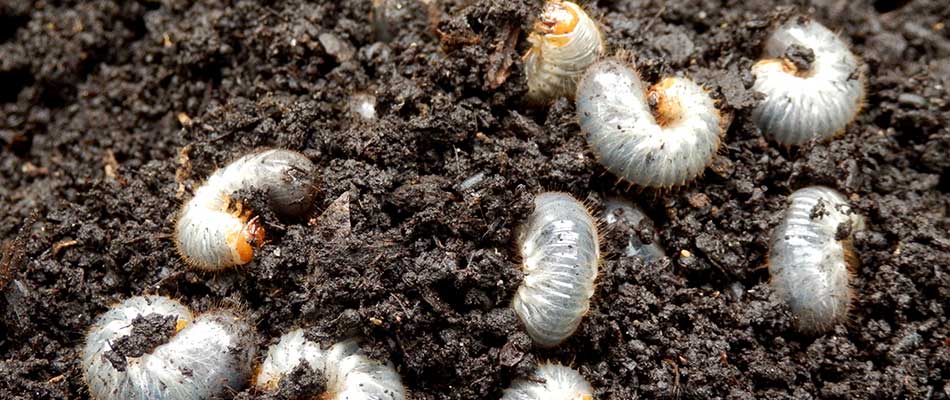 We offer preventative grub control treatments to prevent these damage-causing pests from infesting your property and feasting in the roots of your grass. We also offer curative treatments if you are currently dealing with a grub infestation. Our lawn insect control treatments help eradicate many different lawn pests such as ants, spiders, and more.
We also offer chinch bug treatments as part of our lawn care program. This treatment will eliminate chinch bugs from your property so they can't feed on your grass blades.
View Grub ControlView Lawn Insect Control
---
Lawn Disease Control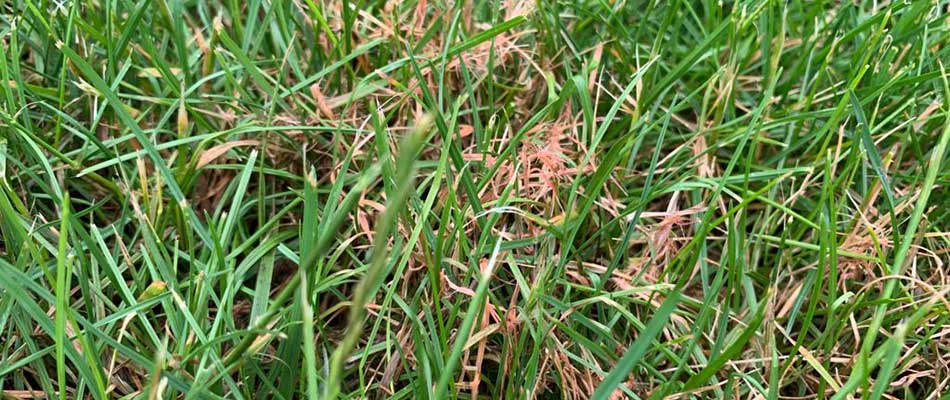 We offer a lawn disease control program to protect your turf from lawn diseases that are commonly found in Ohio. This program consists of 4 preventative treatments to protect your lawn from a variety of diseases including red thread, brown patch, rust, and snow mold.
---
Lime Applications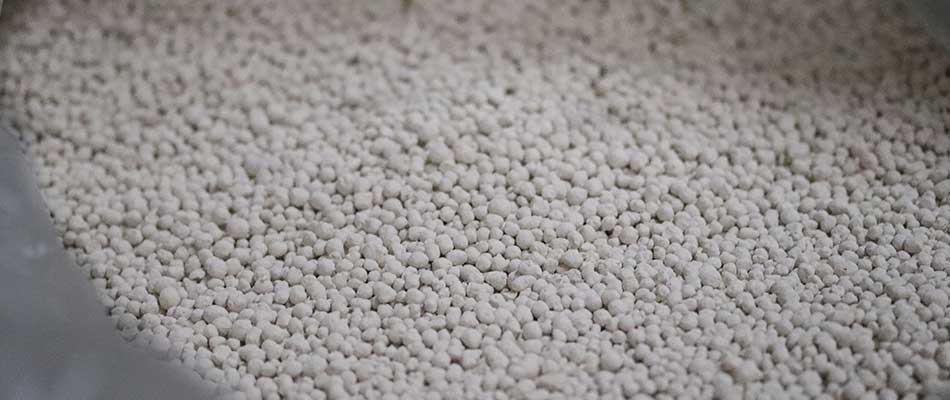 The soil beneath your grass should also be taken care of to ensure it is providing your lawn with a favorable environment to thrive. Our lime application service involves testing your soil for free to determine its pH level. If your soil has a pH level of less than 7.0, we'll apply granular limestone to neutralize the soil. This process improves your lawn's ability to absorb nutrients.
---
Call our professionals today to schedule our top-rated lawn care services!
If you need help keeping your lawn at its best throughout the year, let our experienced professionals help. We offer lawn care services that will nourish and protect your lawn throughout the year. Our experts have been providing top-rated lawn care services since 2000. We offer our services to properties in Mansfield, Wooster, Strongsville, OH and nearby areas. Call us today at 419-529-5296 to schedule!