Professional Pest Control Services in Mansfield, Wooster, Strongsville, OH & Nearby Areas
Our services include perimeter pest control, flea and tick control, and chigger control treatments.
Dealing with pests on your property or inside of it can be a real hassle. If you are dealing with any sort of pest problem, our team at Free Spray Lawn Care can help. Our perimeter pest control service involves spraying your property's outside and inside perimeter, so you will not have to worry about these pests finding their way inside of your home. Our professionals can also target fleas, ticks, and chiggers lurking around your yard. We provide our pest control services for properties in Mansfield, Wooster, Strongsville, OH and nearby areas. Give us a call today at 419-529-5296 to sign up for any of our pest control services!
---
Perimeter Pest Control
When you sign up for our perimeter pest control service, you will receive five visits from our skilled experts. To effectively create a protective barrier on your property that no pest will dare come cross, we target these areas:
The outside perimeter: Our crew will start by spraying around the outer perimeter of your property. This treatment creates a barrier around the outside perimeter of your property to prevent bugs from coming onto it.
The inside perimeter: We will also spray around the perimeter of your home or business, to create an added layer of protection to keep pests from entering it. In addition to spraying around the perimeter, we will also treat other areas where pests commonly enter, including the tiny gaps on your doors and windows.
Our treatments target a variety of pests including ants, silverfish, earwigs, spiders, and many more!
---
Flea & Tick Control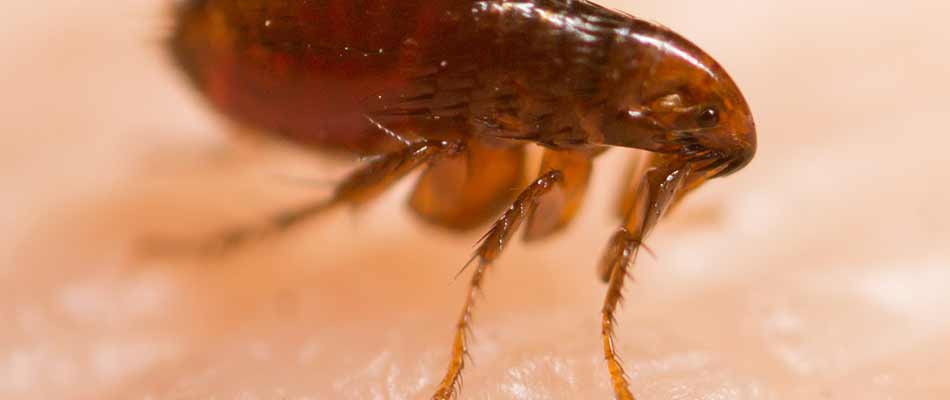 Fleas and ticks are common disease carriers so you will want to make sure that they are not on your property. Let our team help you with our flea and tick control service. Our treatments effectively target common ticks found in Ohio such as deer ticks, dog ticks, black-legged ticks, and lone star ticks. This treatment is also equally effective against fleas. We use truck sprayers to apply our liquid insecticide treatments and they will effectively eliminate fleas and ticks on your property.
With 21 years of experience, we know the best time to apply the treatments to get the most effective results. Our team provides six applications of our treatments from April to October because this is the time when these pests are most active.
---
Chigger Control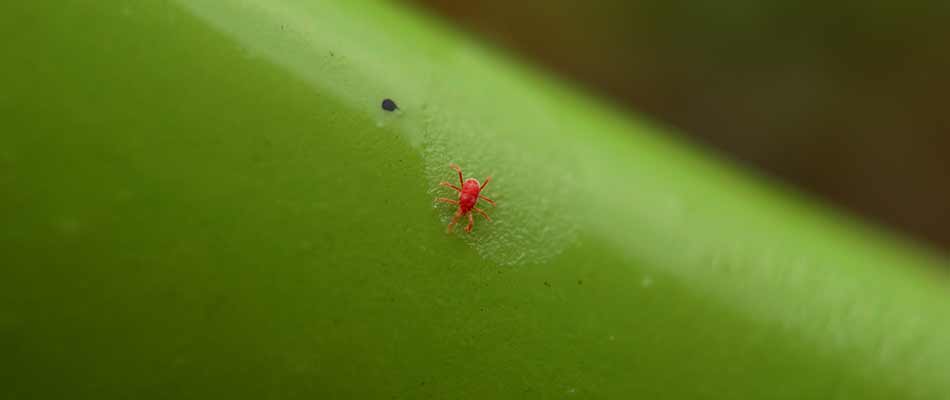 Chiggers are tiny mites whose bites can irritate your skin for several days. You can barely see them, which is why they can be tough to control. Don't fret! Our experts at Free Spray Lawn Care offer chigger control treatments that will effectively get rid of pesky chiggers on your property. We use a powerful insecticide to get rid of these pesky mites.
---
Call our experts today to schedule our pest control services!
At Free Spray Lawn Care, we offer a variety of pest control services to keep you, your loved ones, and your property protected from a variety of pests. If you are ready to take back control of your property, it is time to sign up for our pest control services. We offer our pest control services to property owners in Mansfield, Wooster, Strongsville, OH and throughout the surrounding areas. Call our pest control experts today at 419-529-5296 to schedule our services! We look forward to working with you to help you get the pest-free property that you deserve!