We offer lawn care and pest control services to homes and businesses in Columbia Station, OH.
We can maintain your lawn's tip-top condition and eliminate pests from your property.
Columbia Station, OH, sometimes called Columbia Township, is a township in Lorain County and has a population of about 7,400 people. If you're looking for a way to get out and soak up the natural beauty of Columbia Station, you should visit the Columbia Reservation. This 405-acre reservation boasts scenic ponds and is the perfect place for activities like kayaking, canoeing, hiking, and picnicking!
Our team loves serving the people of Columbia Station. If you own a home or business here, we can help ensure your lawn is in tip-top condition year-round and eliminate stubborn pests from your property with our lawn care and pest control services!
---
We cultivate strong lawns with our lawn care services.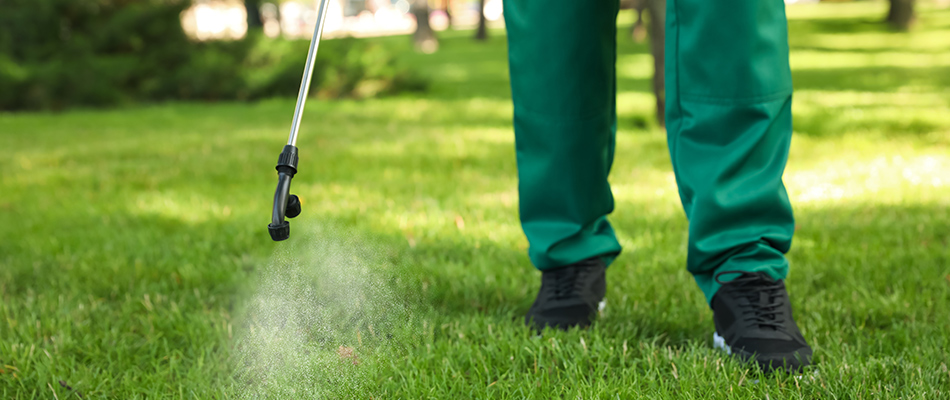 Our team offers a lawn care program designed to ensure your lawn in Columbia Station, OH, is in its best health throughout the year. This program includes well-spaced lawn fertilization and weed control treatments from the early spring to winter, providing your grass with a supply of nutrients while protecting it from nutrient-stealing weeds. We also offer a core aeration service that is designed to loosen compacted soil to give the roots of your grass better access to nutrients, water, air, and sunlight. If your lawn is looking a bit dreary, we can improve its appearance by promoting new grass growth through our overseeding service.
We also offer lime applications to balance your soil's pH level and improve your lawn's nutrient uptake. To further ensure that your grass is growing healthy, we will protect it from damage-causing diseases with our preventative lawn disease control treatments. Common lawn diseases in the Columbia Station area that our treatments target include rust, snow mold, red thread, and brown patch. If you have trees and shrubs on your property and you want them to flourish, we can also help. Our team cultivates healthy and thriving plants with our top-notch tree and shrub care services!
Our team has 21 years of experience taking care of lawns in Columbia Station, OH!
---
Our Pest Control Services Will Protect Your Property From Stubborn Pests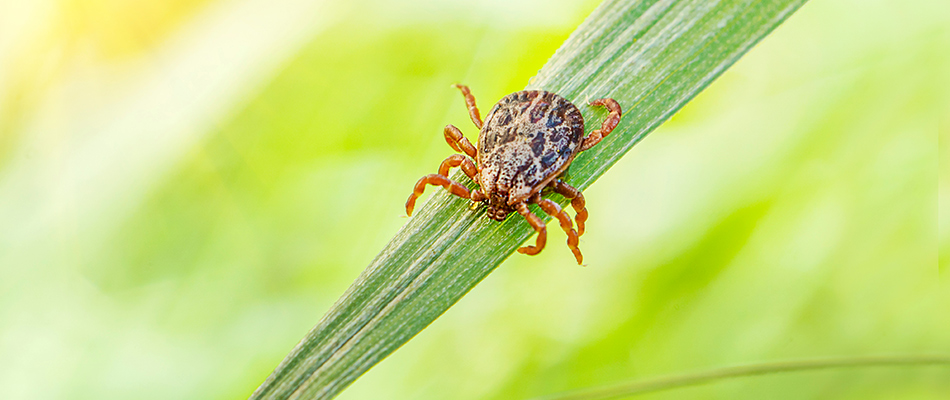 We offer a perimeter pest control service designed to protect your home or business in Columbia Station, OH, from becoming infested by pests. This service involves spraying our treatments on the perimeter of your building and access points where pests can enter, like cracks in your windows and doors. If you're having issues with fleas, ticks, chiggers, or mosquitoes, you can also count on us to target these stubborn pests and keep your property free from them. We will visit your property 6 times from April to October to apply our highly effective treatments that will eliminate these harmful pests.
Your lawn can also become infested with lawn insects, but don't fret. Our team at Free Spray Lawn Care offers reliable preventative lawn insect control treatments to prevent lawn insects like grubs, chinch bugs, pillbugs, ants, and more from infesting your lawn.
---
Call us today to schedule our lawn care and pest control services.
Our team at Free Spray Lawn Care provides exceptional lawn care and pest control services for commercial and residential properties in Columbia Station, OH. We are passionate about ensuring property owners here can enjoy a lush and vibrant lawn and a pest-free property, which is why we always pay unparalleled attention to detail to give you the best results. Call us today at 419-529-5296 to schedule our services!