Our lawn care and pest control services are available to homes and businesses in Richfield, OH.
From lawn fertilization and weed control treatments to pesticide applications against invasive insects, we have you covered.
The village of Richfield, OH, is a peaceful, quiet community located in Summit County. This village is a significant place for sports fans, as it was once the home of the Cleveland Cavaliers from the 1970s to 1990s. If you're up for some outdoor fun, you can visit Richfield Heritage Preserve, where you can go canoeing, kayaking, fishing, hiking, horseriding, and other activities.
With Richfield being such a beautiful place, you'll want to keep your property here in tip-top condition. That's why we offer lawn care and pest control services to homes and businesses in Richfield, OH. Our team at Free Spray Lawn Care can look after your lawn through lawn fertilization, weed control, core aeration, and other lawn care services. We also provide top-quality pesticide applications to eliminate invasive insects from your property.
---
We help lawns in Richfield, OH, flourish all year long with top-quality lawn care services.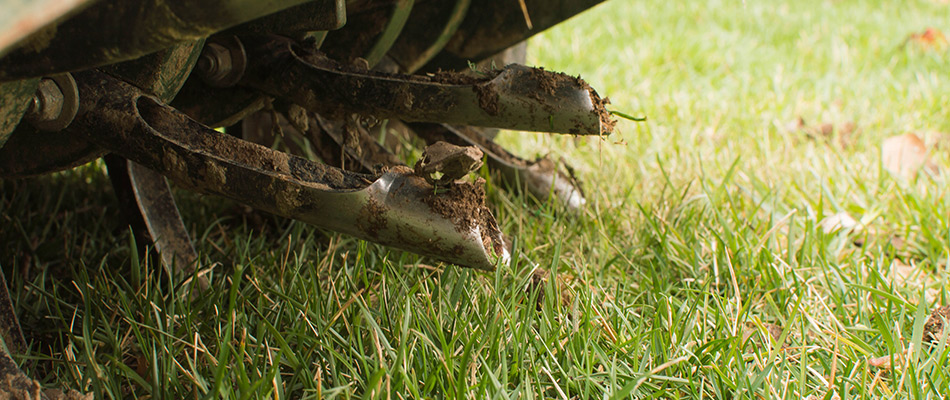 Getting your lawn to its best health is not easy, as it takes a good lawn care regimen to help it thrive. Fortunately, we offer essential lawn care services to help you get a lush and robust lawn:
Lawn Care Program: This program consists of lawn fertilization and pre- and post-emergent weed control treatments spaced correctly from spring to winter to keep your grass well-fed with vital nutrients while tackling nutrient-stealing weeds.
Core Aeration: Our team will aerate your lawn in the fall to ensure enough nutrients get to the roots of your grass!
Overseeding: We'll spread high-quality grass seeds on your existing lawn to encourage new grass and make your turf thicker, fuller, and more resilient.
Lawn Disease Control: We provide preventative lawn disease control treatments against common lawn diseases in the Richfield area, like rust, snow mold, brown patch, red thread, and more.
Lime Applications: This service includes a free soil test to help us find out how acidic your soil is and how much granular limestone we should use to neutralize the acidity, which will help your grass intake more nutrients.
Tree & Shrub Care: We provide tree and shrub fertilization treatments to strengthen your trees and shrubs. We can also protect them from severe damage with our tree and shrub disease and insect control treatments.
We stay ahead of lawn insects by including a lawn insect control treatment in our lawn care program to keep them from infesting your turf.
---
Get Rid of Pests From Your Lawn & Property With These Pest Control Services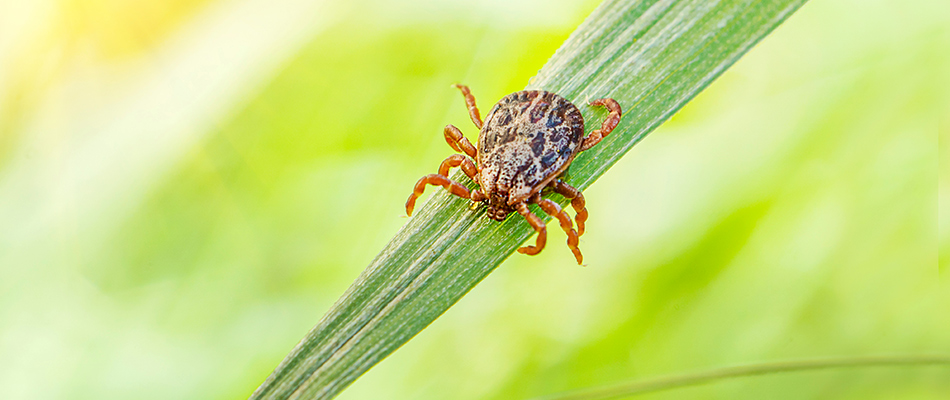 If you're struggling with a pest problem on your property in Richfield, it's time to call our experts at Free Spray Lawn Care! We'll keep your property pest-free with these pest control services:
---
Give us a call today to schedule any of our lawn care and pest control services.
Our dedicated team at Free Spray Lawn Care provides tried-and-true lawn care and pest control services for commercial and residential properties in Richfield, OH. Whether you need help boosting your lawn's health or keeping nasty pests at bay, you can turn to us, and we will strive to meet your needs! Give us a call today at 419-529-5296 to schedule our lawn care and pest control services.