We provide lawn care and pest control services to properties in Mansfield, OH.
Maintain your lawn's health and protect your property from pesky pests.
Mansfield, OH is a city in Richland County and is located along the Mohican River. It is a thriving suburban city named after US Surveyor General Jared Mansfield. One of the most iconic places in this booming city is The Renaissance Theater where you can go to watch plays, musicals, and other types of shows. This city is also home to the Kingwood Center Gardens, which is a sprawling estate that features hiking trails, landscaped gardens, and tours of the mansion that is located on this property.
Our company is located in Mansfield, OH, which means we know how beautiful this city is. That is why we strive to make our community better by maintaining healthy and verdant lawns with our professional lawn care services. We also offer pest control treatments to protect your property from the headaches that pests can cause.
---
Our lawn care services include fertilization, weed control, aeration, and more.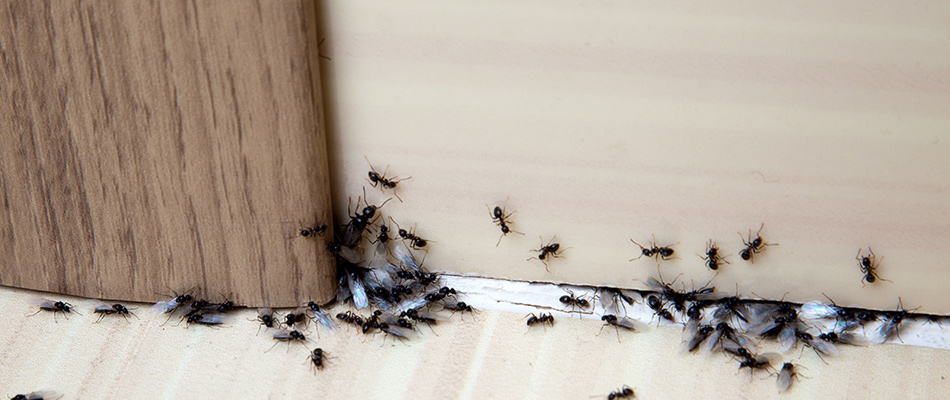 Achieving a green and thriving lawn is not a walk in the park, but we're always ready to help! At Free Spray Lawn Care, our fertilization treatments consist of slow-release liquid fertilizers that will provide your turf with a consistent supply of nutrients. We also offer weed control treatments that will keep your lawn weed-free. You can also schedule our lawn care program which consists of fertilization and weed control treatments to keep your lawn healthy throughout the year.
If you notice your grass is still struggling despite providing much-needed nutrients, soil compaction may be the culprit. We can aerate your lawn to loosen the soil, allowing vital resources to reach the roots of your turf. If your grass has any bare or patchy areas, you can take advantage of our overseeding service to fill in these areas.
We also provide lawn disease control that targets common lawn diseases in Mansfield, like red thread, brown patch, rust, and snow mold. It's also crucial that you keep the soil in excellent condition since this is where your grass gets its nutrients. Our lime applications keep the pH balance of your soil around 7.0, meaning nutrient uptake is maximized for better growth.
---
Prevent pests from taking over your lawn and property with our comprehensive pest control services.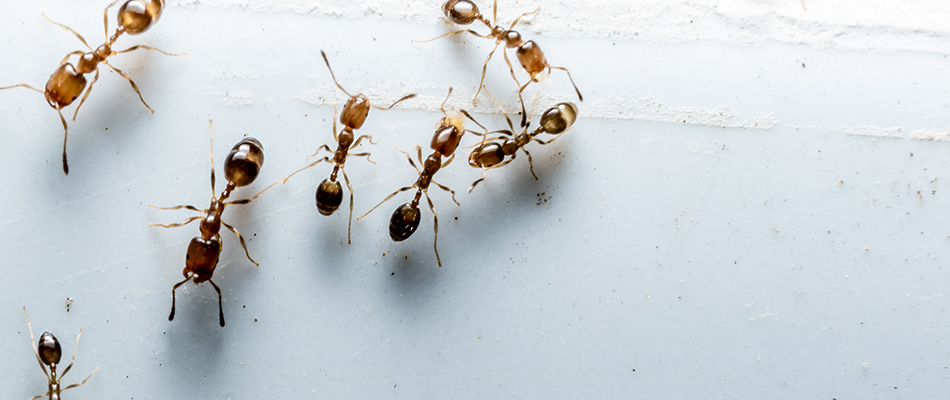 It's never fun to tackle pests, which is why we have perimeter pest control treatments to keep pests like ants, spiders, silverfish, and more from entering your property in Mansfield. This service involves targeting the outside and inside perimeter of your property so creepy crawlers can't get in!
Our team also provides treatments that target lawn insects to protect your grass and allow you to enjoy your lawn without worrying about getting bitten! Grubs can cause severe damage to your turf, but our grub control treatments will prevent these pests from harming your lawn.
Chiggers are also troublesome insects because they can cause your grass to die and their bites cause blisters! With our chigger control treatments, you can rest assured you and your lawn will stay safe from these pests. Fleas and ticks can also cause many issues, especially during their peak season in Mansfield which runs throughout the warmer months. Our effective flea and tick control treatments can eradicate them from your property.
---
Trust that our experienced team will look after your lawn in Mansfield, OH. Call us today!
If you feel like your lawn is growing poorly, or pests have taken over your yard, you can reach out to our crew at Free Spray Lawn Care! Whether you schedule our lawn care or pest control services, you can trust that we'll look after your property in Mansfield, OH! Call our pros today at 419-529-5296 to schedule!