Tree & Shrub Care for Properties in & Around Mansfield, Wooster & Strongsville, OH
We fertilize your trees and shrubs as well as protect them from insects and disease.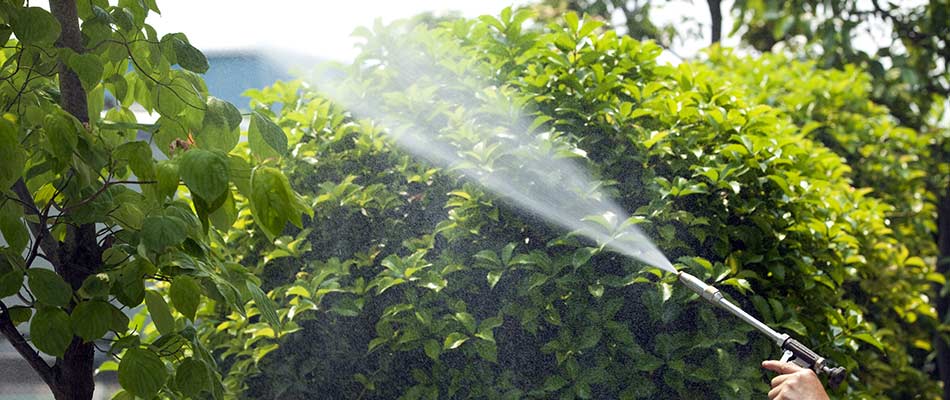 Your trees and shrubs can be beautiful focal points within your landscape if taken care of properly. Unfortunately, occasional trimming won't cut it these days. In Mansfield, Ohio and surrounding areas like Wooster and Strongsville, we have seen many trees fall victim to lack of nutrients, insect infestations, and vegetation disease. Our company has been working hard since 2000 to combat these issues and offer our clients a way to keep their trees and shrubs healthy and thriving year-round.
Our tree and shrub care program is all about consistency. When you enroll in this program, our team will visit you at your property 6 times per year. Between fertilizer treatments and consistent checks for insect and disease issues, you can rest assured that your trees and shrubs are getting everything they need to survive and thrive throughout the changing seasons. Our experts can identify many different types of insects and disease issues, some of which include emerald ash borers, bagworms, thousand cankers disease, and apple scab.
---
Our tree and shrub care program includes 6 visits from our crew.
Our tree and shrub care service is a year-round program. When you sign up, you will receive 6 different visits from our crew. These visits are spread out from spring until fall. Here is what you can expect:
Spring - The first visit will take place in the spring and will include the first fertilization treatment of the year.
Summer - Throughout early, mid, and late summer, we will return four times to check up on your trees and shrubs. At these visits, our experts will inspect your vegetation, looking for signs of any insect infestations or disease issues. If we do find them, we will apply necessary treatments and keep our eye on the issue throughout the following months.
Fall - Our last visit of the year includes another fertilizer treatment. This treatment will help your trees and shrubs survive the winter by giving them enough nutrients to sustain them until spring. At this point in the program, you can also opt for winter protection treatments for your broadleaf evergreen shrubs to help shield them from the cold and wind.
We use liquid fertilizer treatments for your trees and larger shrubs and granular fertilizer treatments for your shallow-rooted shrubs.
---
We keep your trees and shrubs protected from common insects and diseases in Ohio.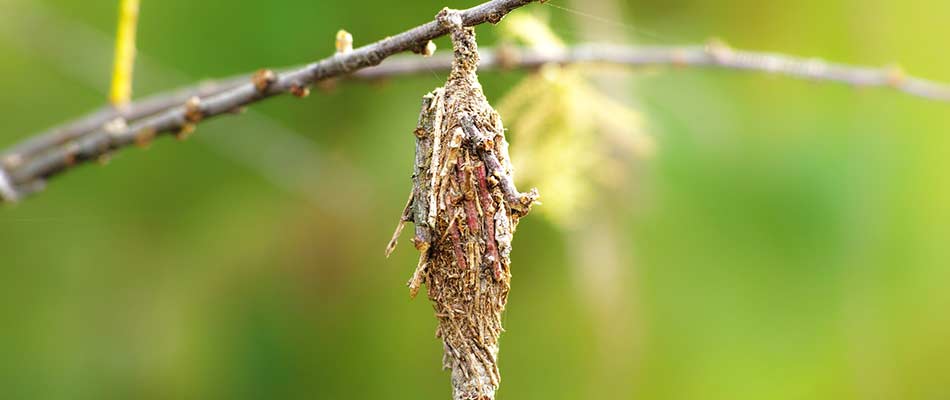 After working in this industry for 21 years, we have gotten a good idea of what types of insects and diseases commonly attack our precious trees and shrubs in Ohio. Our experts know the signs and can quickly administer the correct treatments to stop the problem from spreading. Insects and diseases that we commonly find among the trees and shrubs in Ohio include:
Insects:
Emerald ash borer
Asian longhorn beetle
Hemlock woolly adelgid
Bagworms
Scale
Diseases:
Thousand cankers disease
Apple scab
Dutch elm disease
Conifer diseases such as spruce spider mite
Beech leaf disease
---
Ready to protect your trees and shrubs year-round? Call us to enroll in our tree and shrub care program.
Your trees and shrubs need attentive care all year round in order to effortlessly fight off any potential issues such as insect infestation and disease. At each visit from our crew, you can expect a trained team member to care for your trees and shrubs and give them what they need to thrive.
We offer our tree and shrub care program to properties that are located in Mansfield, OH as well as surrounding areas like Wooster, Strongsville, and Westerville. Call us today at 419-529-5296 to enroll in our program and get on the road to lush, green, and healthy vegetation.