We provide lawn care and pest control services for properties in Shelby, OH.
Our team has been cultivating robust and vibrant lawns since 2000!
Shelby is a city in Richland County, Ohio that is home to more than 9,000 people. In 1895, this city started to make its name when the Shelby Cycle Manufacturing Company opened and produced about 100,000 Ideal bicycles. These bicycles were used by many actors in movies, including Shirley Temple. Shelby is also loved by locals and tourists for its small-town charm that provides its people an escape from the hustle and bustle of the big cities.
Our team at Free Spray Lawn Care helps property owners in Shelby, OH keep their properties in optimum condition by nurturing their lawn and ensuring it is free from pests. We have been cultivating robust and vibrant lawns in this city since 2000, and we can't wait to care for your lawn next. You can also trust us to target a wide range of pests with our pest control services so you can enjoy more time in your outdoor space.
---
Get strong, lush grass with our lawn care services.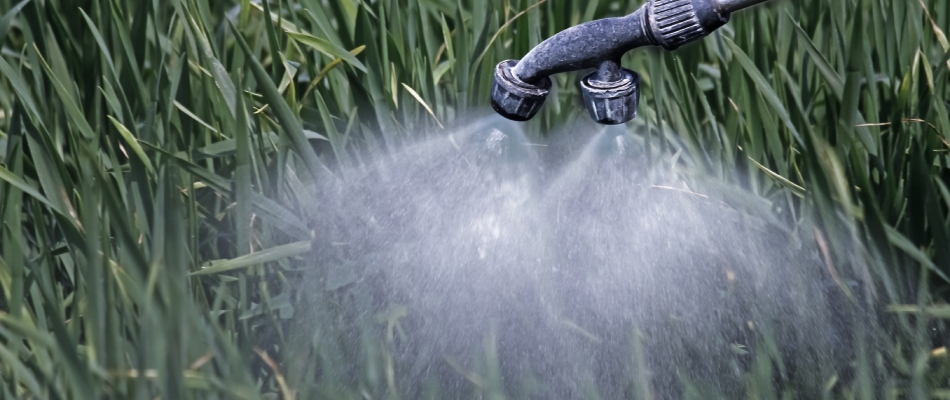 At Free Spray Lawn Care, we offer lawn care services to strengthen your grass and give you a thick, lush lawn to adorn your property in Shelby, OH. Our lawn fertilization treatments utilize slow-release liquid fertilizer to constantly nourish your lawn with nutrients, while our weed control services eliminate nutrient-stealing weeds from your turf. If you want to get the best of both worlds, sign up for our 7-step lawn care program!
Even healthy lawns can look patchy and weak. We offer aeration and overseeding to improve the health and appearance of your turf. Our aeration service is designed to loosen soil compaction to make it easier for nutrients and other resources to reach the roots of your grass. Our overseeding service will fill in any bare or patchy areas of your lawn with new grass. We also provide lime applications to keep your soil pH balanced to ensure nutrients are readily available in the soil for your grass.
Our crew is equipped to protect your grass from common lawn diseases in Shelby with our lawn disease control program. This program involves 4 visits a year to apply our preventative treatments so lawn diseases like rust and snow mold won't become a problem in the first place.
---
Our Pest Control Services Eliminate Pests Like Chiggers, Fleas, Ticks, Mosquitoes & More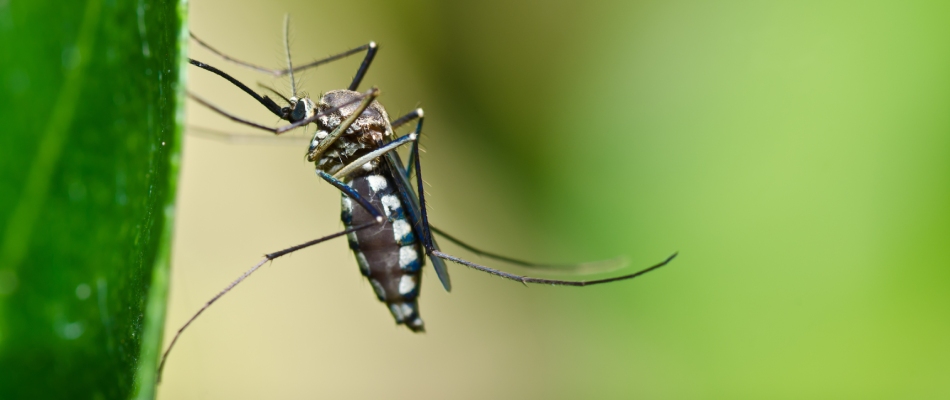 It's never fun to discover pests have taken residence on your property. Let our team handle these intrusive pests! Our perimeter pest control service will help to prevent insects from coming onto your lawn or making their way inside of your property. We will also prevent chiggers from infesting your property with our chigger control service.
If you have a problem with mosquitoes, fleas, and ticks, worry no more. Our team offers a 6-step flea and tick control service that provides long-lasting protection year-round. Shelby is also no stranger to mosquitoes, but we have you covered with our mosquito control service!
Our lawn insect control service involves preventative treatments to ensure your grass remains in optimum health by keeping chinch bugs, earwigs, spiders, ants, and more away from your turf. We also provide a grub control service, which involves preventative treatments in June to ensure grubs don't ever become an issue on your turf.
---
Call our crew to schedule our lawn care and pest control services.
Whether you need help strengthening your grass or keeping your property free from pests, our company is always ready to help you. Our team at Free Spray Lawn Care offers reliable lawn care and pest control services to properties in Shelby, OH. Call our team today at 419-529-5296 to schedule any of our services!