Professional Lawn Disease Control in Mansfield, OH & Nearby Areas Including Wooster & Strongsville
Our lawn disease control program can prevent red thread, brown patch, and more!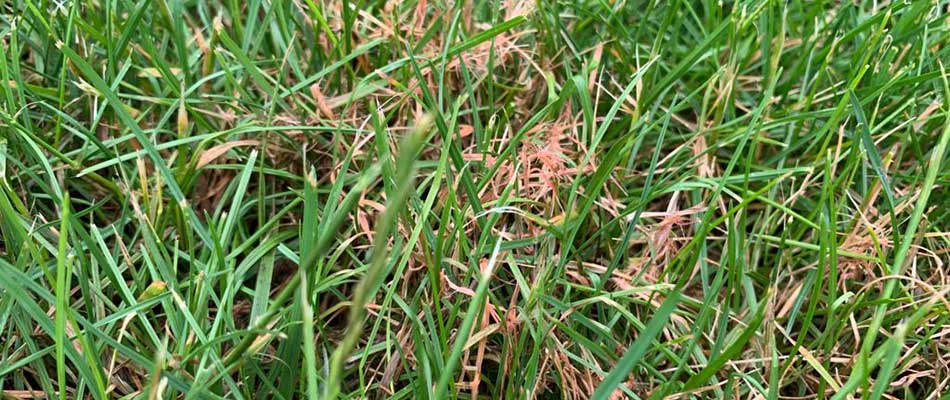 Lawn diseases pack a mighty punch and can leave your turf with some pretty serious damage. We can help you avoid costly damages with our preventative lawn disease control program. Our professionals know how to help you avoid instances of lawn disease by applying preventative treatments throughout the year. Our lawn disease control program runs from May to August and includes four visits to your property during these months so that our team can continuously keep your lawn protected.
When we visit your property, we'll rotate through our fungicide treatments based on the time of year and weather conditions so that no lawn disease can't outsmart your grass and begin festering. Our treatments are effective in preventing red thread, brown patch disease, and several other common lawn diseases. We offer this service in Mansfield, OH, and in nearby areas like Wooster and Strongsville.
---
Our Preventative Lawn Disease Control Program
Out of all the things that can impact the health of your turf, a lawn disease is among the worst of them. Lawn diseases can harm your grass by making it unhealthy, weak, and unable to fight off other issues such as a pest infestation. The best way to avoid this from happening to your lawn is through preventative actions. We have curated a program that is full of preventative treatments to ensure your lawn stays free from disease.
When you sign up for this extensive program, our team will visit your property four times a year, starting in May and ending in August. These treatments provide optimal protection for your grass so that it can continue to thrive all year.
---
What product do we use for lawn disease treatments?
Here at Free Spray Lawn Care, we believe that true preventative care requires an understanding of how lawn diseases work and the conditions they thrive in so that we can thoroughly protect your grass. We use a few different types of liquid fungicide treatments, which our crew rotates out depending on the time of year and the current weather at the time of the treatment. The rotation of our products throughout the program ensures that the fungi never get used to the fungicide and won't eventually become immune to it.
---
We treat common lawn diseases in Ohio such as red thread and brown patch.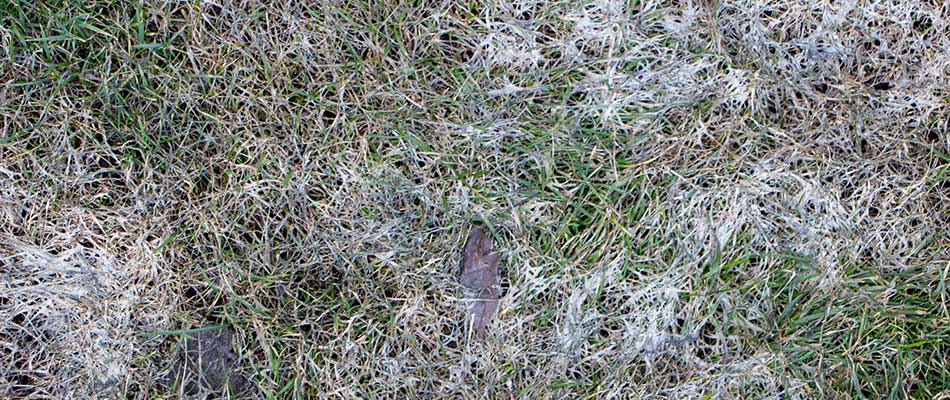 Identifying lawn diseases isn't common knowledge. In fact, if you aren't a professional, it can be pretty hard to determine or differentiate between some of the most common ones out there. Our team has the knowledge base to diagnose and treat common lawn diseases in Ohio, such as these:
Red thread
Brown patch
Rust
Snow mold
And more!
We've been treating lawns with our exceptional services since 2000!
---
Call us today to schedule our lawn disease control program.
At Free Spray Lawn Care, we take lawn disease control seriously. We want your lawn to be as healthy and vibrant as you do, and the best way to accomplish this is by avoiding lawn diseases altogether. That's why we offer a preventative program that will keep your lawn thriving all year long. We offer our professional lawn disease control services to properties in the Mansfield, OH area, and in nearby areas like Wooster and Strongsville. If you're passionate about your lawn and want to keep it healthy and free of disease, call us today at 419-529-5296 to schedule our service.