We provide lawn care and pest control services for properties in Strongsville, OH.
Our experts offer reliable treatments to ensure you have a healthy lawn and a property that is free of pests.
Located in Cuyahoga County, OH, Strongsville is a city with a small-town charm where businesses thrive. It is Cleveland's largest suburb as it spans about 25 miles. Locals and tourists have a lot to enjoy in Strongsville, such as the Strongsville Toboggan Chutes and Chalet. It features 700-foot ice chutes where toboggans slide down carrying a maximum of 4 people. If you're looking for something to do in Strongsville that is a little more relaxing, you can visit the Mill Stream Run Reservation park which features walking trails and beautiful scenery.
Our experts at Free Spray Lawn Care have been taking care of lawns in Strongsville since 2000. We provide expert lawn care services to give you peace of mind knowing your turf is healthy and well taken care of. Our team also provides reliable pest control treatments to ensure your property is safe from problematic pests.
---
Promote healthy grass growth with our lawn care services.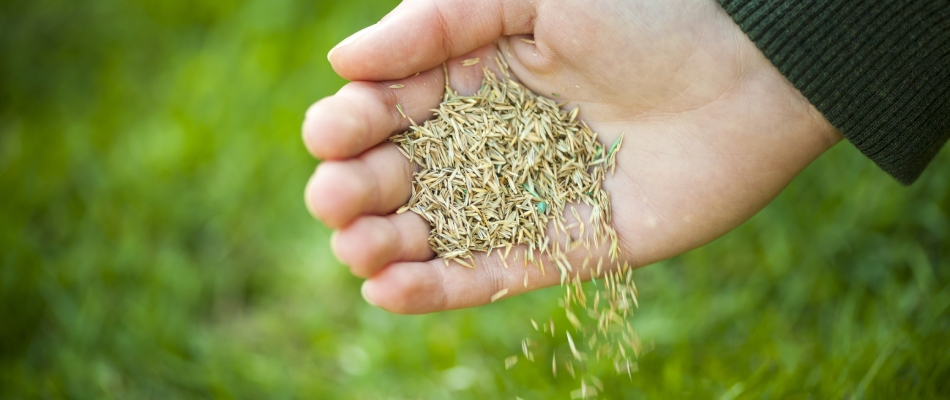 At Free Spray Lawn Care, we offer fertilization treatments that will supply your grass with the nutrients that it needs to grow healthy and vibrant. We can also help you ensure your property is weed-free with our weed control treatments.
Strongsville, OH can receive a fair amount of rainfall throughout the year. This rainfall, partnered with heavy foot and vehicle traffic from the warmer months, can cause the soil to be compacted. Reduce soil compaction and allow the roots of your grass to absorb vital nutrients with our aeration service.
The best time to overseed your turf is after aeration since the grass seeds can get nestled in the holes left from aeration. Overseeding improves your lawn's vigor and enhances its appearance by filling in the bare patches on your yard. You can also count on our pros to treat your grass with our lawn disease control treatments that target common diseases in Strongsville, like red thread, brown patch, and more. We also provide lime applications to balance your soil's pH level.
Take advantage of our lawn care program that will simultaneously nourish your lawn and prevent weeds from invading your turf.
---
We will give your trees and shrubs some TLC!
Allow our team to look after the health of your trees and shrubs and give them much-needed TLC with our tree and shrub care program. This year-round program involves 6 visits from our crew to apply fertilizer to your trees and shrubs so that they have all the nutrients they need to thrive. While we are there, we will also keep an eye out for any diseases or insect infestations so we can treat your trees and shrubs as necessary.
---
We offer a variety of pest control services.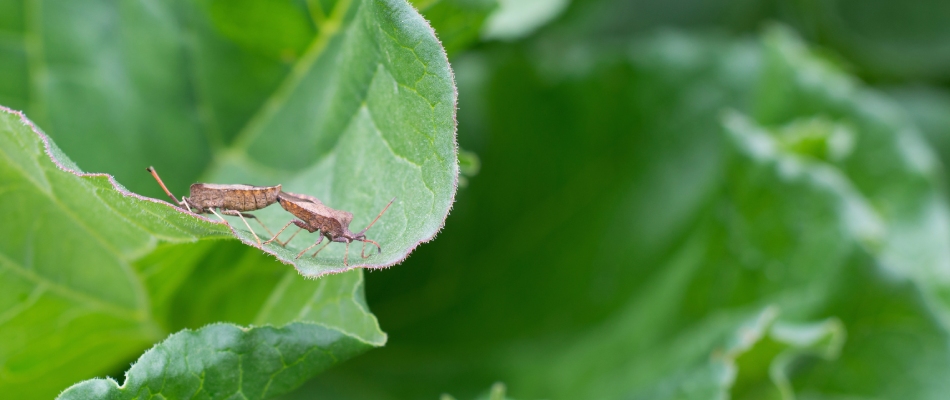 At Free Spray Lawn Care, we provide perimeter pest control treatments to prevent creepy crawlers from getting inside of your property. Fleas and ticks are relentless when it comes to waiting for a host to latch themselves to, but we can help eradicate them from your yard with our flea and tick control service. We can do the same for chiggers with our chigger control service.
Our lawn insect control service targets pests like chinch bugs, cockroaches, ants, spiders, pillbugs, and more. We also offer preventative grub control treatments to prevent these damage-causing pests from infesting your lawn. If you are already dealing with a grub infestation, our curative treatments will eliminate them.
---
We're always ready to help. Call us today to book our lawn care and pest control services!
If you're looking for reliable lawn care and pest control service provider that delivers outstanding results, our team at Free Spray Lawn Care is always ready to help! We offer our professional lawn care and pest control services to properties in Strongsville, OH and the surrounding areas. Call us today at 419-529-5296 to book!