Keeping your lawn green throughout the year is a worthy endeavor but can prove elusive depending on your soil's condition. Here in Mansfield, OH we tend to receive lots of rain. This is great, but one of the challenges heavy rainfall presents is it often washes away the calcium and potassium in your soil. Removing these alkaline elements from your soil can make it more acidic and harder to maintain a healthy lawn.
If your lawn is suddenly performing poorly, it could signify you need more lime. Lime applications are meant to help balance the pH of your soil. This helps your lawn better absorb vital nutrients. Tell-tale signs your lawn may need lime are yellowing grass and increased moss in your lawn or fertilizer resistance. When choosing between granular or powder lime treatments, many property owners choose granular applications because they don't get powder everywhere.
---
What is lime, and how will a lime treatment help your lawn?
Limestone is a rock that's comprised of calcium and magnesium. This organic stone forms slowly through the compression of animal shells, bones, coral, and other organic matter. It also happens to be the raw material used to create lime. The high concentration of calcium is what makes limestone alkaline.
Lime treatments help your lawn in several ways. These applications do the following:
Balances your pH
Improves nutrient uptake
Promotes improved growth
---
How do you know if your lawn needs a lime application?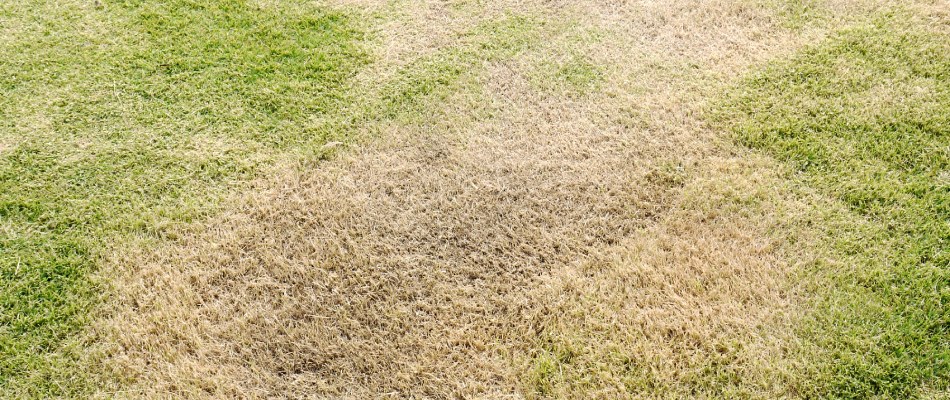 There are several common signs your lawn may need lime. If you notice that your grass has turned yellow, it could indicate a problem with acidity, signaling your soil needs lime. Another sign that your lawn might benefit from a lime treatment is increased weed and moss activity. Resistance to fertilizer can also indicate that your soil contains excess acidity and could use a lime application. Should any of these signs appear on your lawn, there's a good chance your turf could use a lime treatment and you should schedule one as soon as you can.
If you'd like more definitive proof before scheduling a lime treatment, most lawn care pros can test your soil's pH. Anything under 7 signifies your soil needs lime.
---
What's better, granular lime or powdered lime?
Lime generally comes in two forms: granular or powdered. Both can balance your soil's pH. However, many choose which to apply based on ease of use. Since powdered lime is very light, it produces dust residue that gets on your hands and clothes. It's also easy for the wind to blow powdered lime away. Some refer to powdered lime as agricultural or ag lime because it works best when used in bulk or with an industrial spreader.
In contrast to powdered lime, granular or pelletized lime is heavier and easy to spread. It can even be spread with a portable spreader, and the pellets won't get blown away by the wind, making for a more consistent application.
---
Give your lawn a boost with our lime application service. Call us today!
Many property owners would like to maintain beautiful, healthy lawns year-round. However, not everyone has the skills or capacity to do so. That's why you need a lawn care partner you can trust to ensure your lawn stays green and healthy at all times. That provider is Free Spray Lawn Care. We've been delivering exceptional care to property owners in the area since 2000. Our local specialists are also highly knowledgeable in applying lime treatments.
As a locally owned and operated lawn care company, our technicians serve properties in Mansfield, Wooster, Strongsville, as well as surrounding areas in Ohio. If you're in the area and see signs your lawn needs lime, we'd be happy to help. Contact us today at 419-529-5296 to schedule our lime application service.