Winter is around the corner, which means cold weather and snow here in Ohio. However, the cooler weather provides ideal conditions for common winter weeds like henbit, chickweed, bittercress, and deadnettle. These weeds germinate in the soil, then bloom once the snow melts and spring arrives. Weeds are problematic for your turf, and you can apply a pre-emergent weed control treatment in the early spring to stop them before they begin to sprout. Then, you can put your lawn on a strict fertilization and weed control schedule throughout the year to protect it from pesky nutrient sappers and build up its resistance to them. Continue reading to learn more about the weeds that could be germinating in your lawn this winter.
---
1. Henbit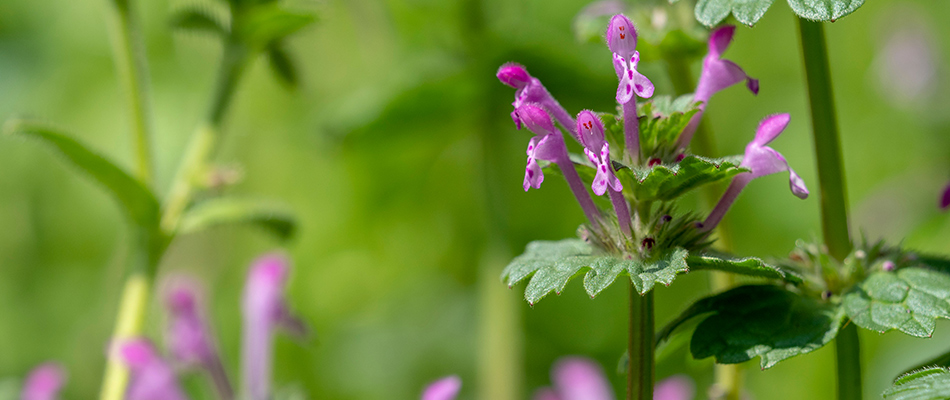 The henbit weed is a part of the mint family and thrives in shady, moist areas; you'll most likely find this weed underneath a tree or another sun-deprived spot on your lawn where grass struggles to grow. Its leaves form in pairs along its hairy stem, which are round/scalloped in shape, and have distinctive purple flowers that bloom in the spring. Henbit is an edible weed with a slightly sweet, peppery flavor that many people enjoy.
---
2. Chickweed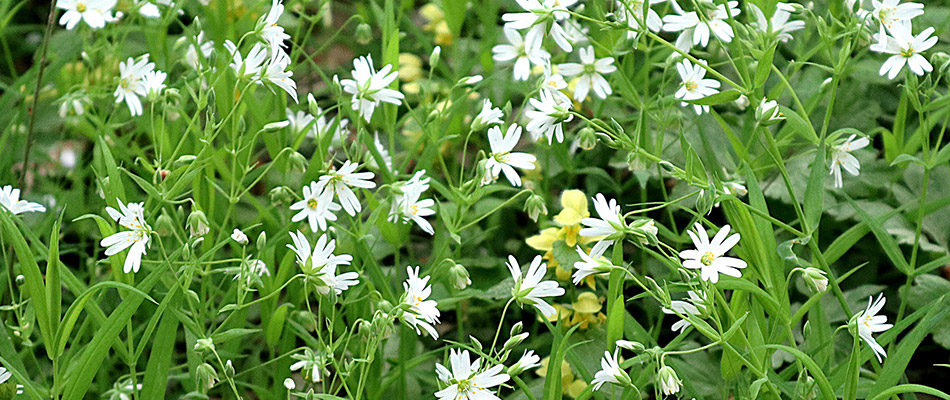 Chickweed is another weed you may find on your lawn come spring that thrives in moist soil and moderate sun exposure. Its thin, hairy stems can grow up to 12 inches tall and produce tiny white flowers at the end of them. Chickweed has oval-shaped leaves that become more pointed at the tip and grow opposite each other.
There's nutritional value in consuming chickweed, like reducing inflammation, supporting digestion, and helping to ward off germs and illness.
---
3. Bittercress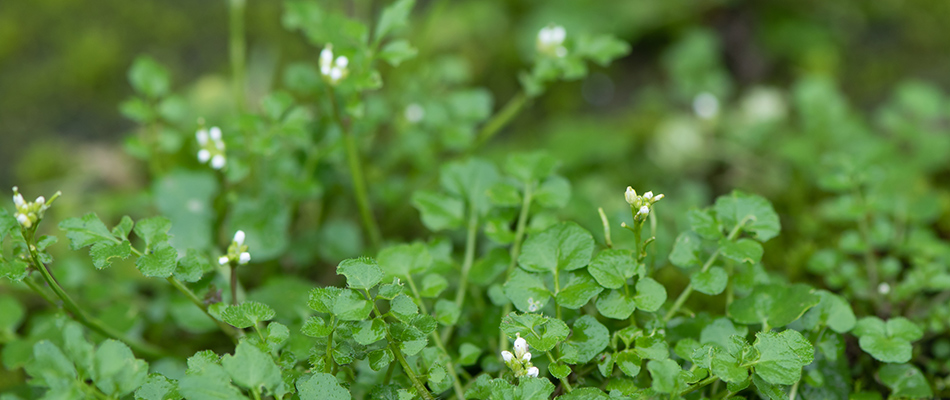 Bittercress is a wild mustard plant that prefers full sun/partial shade and moist soil, and it's also known as hairy bittercress because of the tiny hairs on its stems and leaves. It grows from a basal rosette, and in full bloom, it has a single white flower at the end of the stalk that'll eventually spread seeds. Bittercress is a persistent weed, blooming sooner than the rest to get a jumpstart on spreading and populating more of your lawn.
---
4. Deadnettle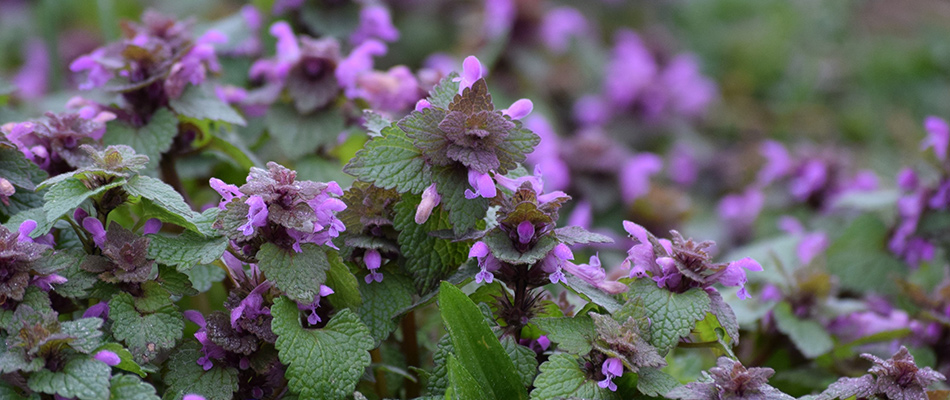 Deadnettle is a part of the mint family and grows in partly sunny/shady areas on your lawn. This weed is commonly mistaken for henbit because of the similarities between them, but there are distinctive features that separate it. Deadnettle has a square stem with triangular leaves that have rounded teeth at the end. When it blooms in the spring, it can have white, pink, or purple tubular flowers, which produce nectar that attracts the likes of bees.
---
Want to get ahead of these winter weeds before they sprout? Schedule our weed control service.
Weeds are a nuisance to you and your lawn alike, but at Free Spray Lawn Care, we have everything you need to tackle winter weeds like henbit, chickweed, bittercress, and deadnettle. We'll apply our pre-emergent weed control treatment in the early spring to get ahead and prevent them from sprouting above the surface. But wait, there's more! Our pre-emergent weed control treatments are part of our lawn care program, which includes post-emergent weed control and fertilization treatments. We'll visit your property several times throughout the year to apply our treatments, strengthening your turf's defenses and tackling any weeds that have already surfaced. You can trust that these pesky winter weeds won't stand a chance against us.
We offer our weed control service to residential and commercial property owners in Mansfield, Wooster, Strongsville, and other nearby areas in Ohio. Call us at 419-529-5296 to schedule and get ahead of winter weeds before they sprout!